Acids in Skincare - All You Need to Know About Most Commonly Used Acids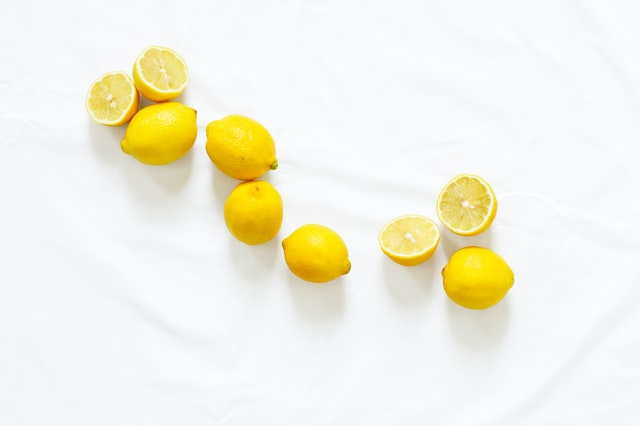 It is widely accepted that acids help improve skin but they are not all the same and knowing the difference between the acids used in skincare is essential for targeting complex skin concerns.
Generally speaking skin care acids increase cell turnover which causes older cells to shed and new ones to quickly grow below, thus improving skin texture. However, different acids target specific skin concerns depending on the molecular size of the acid and its strength. Some target fine lines and wrinkles, while others treat acne, hyperpigmentation or redness.
The overview bellow may seem overwhelming at first but the most important thing to remember is the best acids for your skin type and specific concerns.
Ascorbic Acid
Ascorbic acid is a synthetic version of vitamin C that has antioxidant benefits, It's a perfect option for those looking for brighter skin and to stimulate collagen production. However ascorbic acid is unstable once the container is open, meaning it will lose its potency over time (and very fast), it could also be irritating to more sensitive skin.
Best alternative to look for are more stable forms of Vitamin C like:
Sodium Ascorbyl Phosphate
Azelaic Acid
Azelaic acid is a naturally occurring acid found in grains such as barley, wheat, and rye. It has antimicrobial, anti-inflammatory, and skin tone balancing properties which make it effective in the treatment of skin conditions like acne and rosacea. It is generally safe to use in very sensitive skin but it is reported to cause excessive dryness. Found in concentrations up to 10% in skincare and as a prescription medication at 15% and up.
Azelaic Acid has its limits in topical formulations, even when it is used at lower concentrations than the pharmacological ones being insoluble at high concentrations, it provides poor cosmetic properties to the formulations, which result in thick and difficult to spread over the skin formulas.
Recently a suitable alternative has been emerging called Potassium Azeloyl di-Glycinate which is an Azelaic Acid derivative and glycerine. Research shows that it is as effective as AA but it hydrates the skin instead of drying it out and it produces a lot more elegant products.
Citric Acid
Citric acid is an alpha hydroxy acid (AHA) that is derived from citrus fruits, hence the name. It's an antioxidant-rich acid that is good for preventing premature aging. It is also suitable for acne-prone or sun-damaged skin because it exfoliates to brighten brown spots. It's mild and less acidic than the other AHAs (Glycolic and Lactic).
Ferulic Acid
Ferulic acid is an antioxidant that helps fight free radicals and the signs of aging. It's typically used in combination with other actives like vitamin C or vitamin E. Those with sensitive skin should use it with caution. Ferulic acid is found in the seeds of oranges and apples and in the cell walls of plants like apples and oranges.
Glycolic Acid
Glycolic acid is a versatile AHA that can help improve the appearance of spots, scars and wrinkles while making skin more radiant. Considered one of the best acids for aging skin. It increases sun sensitivity and it may be very irritating for people with disturbed skin barrier function, rosacea, or inflamed skin.
Hyaluronic Acid
Hyaluronic acid is a sugar molecule that occurs naturally in the skin making it a "skin-identical" ingredient. It helps to bind water to collagen, trapping it in the skin, so that skin can appear plumper, dewier, and more hydrated – meaning that HA is actually a humectant and not an exfoliate like most AHA's and BHA.
Depending on its molecular size used in a formula though HA may act and an anti-ageing agent and penetration enhancer (when a very small molecular weight is used)
Lactic Acid
Exfoliates and works to lighten uneven pigmentation and smooth out skin texture. Gentler than glycolic acid, more hydrating, and more effective at treating sun damaged skin.
Mandelic Acid
Appropriate for sensitive skin and darker skin types, exfoliates, improves darkening of skin seen with melasma, inflammatory acne, wrinkles, and fine lines. The acid comes from grapes and has a fairly high acidity, but it's less irritating than most AHA's because of its large molecules.
Salicylic Acid
The hero acid for those with acne prone skin, Salicylic Acid is a Beta Hydroxy Acid (BHA) that is able to penetrate deep down in the skin pores exfoliating them and keeping them clear, which helps reduce acne. What's more, it can remove discoloration and improve skin tone over time and can also be effective for treating rosacea. Contrary to popular believe SA is safe in pregnancy and breastfeeding and it DOES NOT lead to sun skin sensitivity.
Fruit extracts
A fantastic alternative for the ultra sensitive skin or for those who are seeking 100% natural products, enzymes derived from fruit also demonstrate many of the above akin benefits but without any of the side effects.